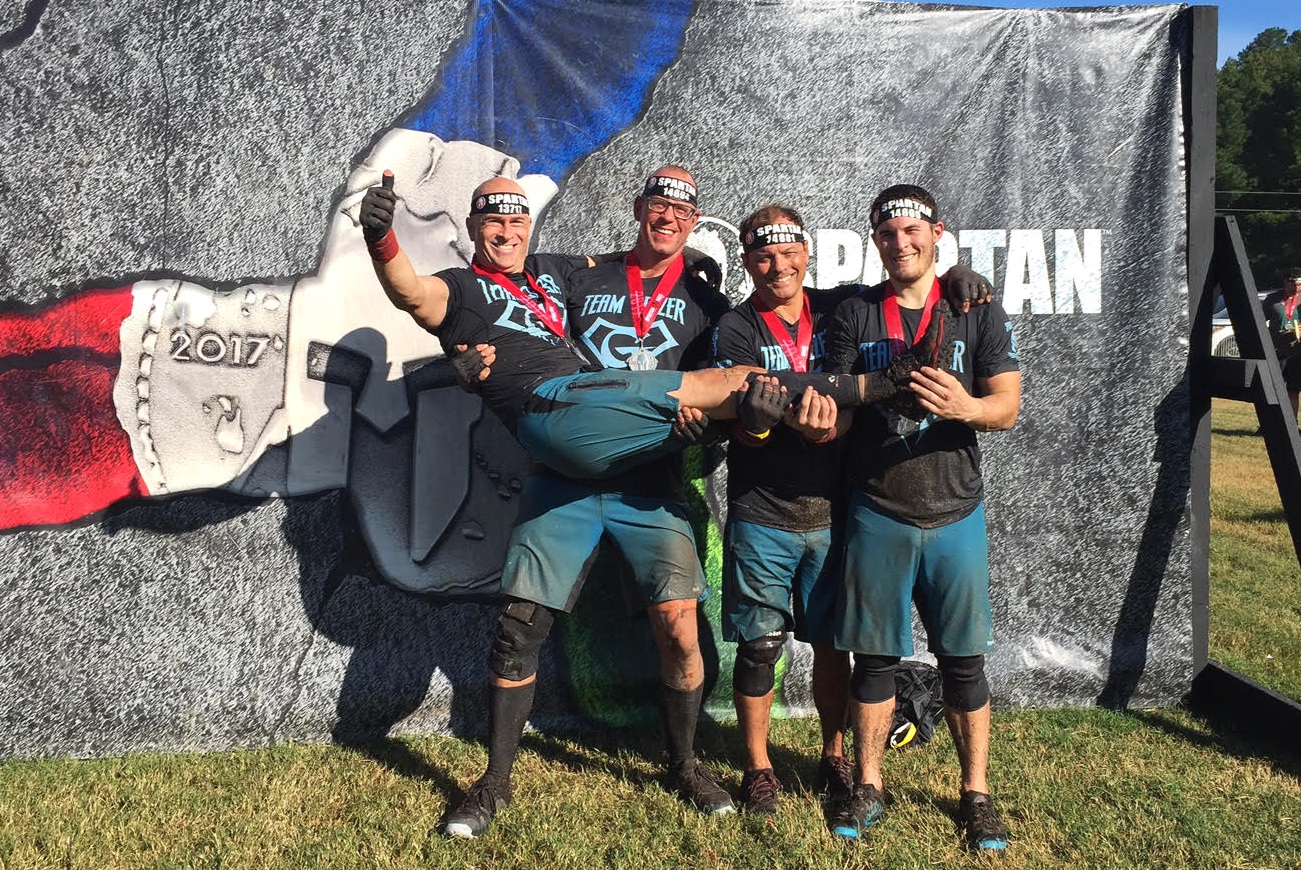 Obstacle Courses & Mud Runs
What a great way to fellowship with Christian brothers, challenge physical abilities and have a good time! Jim and several other friends regularly conquer these challenging courses as well as do CrossFit together.
Westminster Presbyterian Church
Jim is a member and Elder at Westminster. You can even catch him playing bass in the worship team from time to time! Though being a member of a church family is important, having a relationship with our Risen, Ruling and Reigning Savior, Jesus Christ is MOST important. Worshipping and fellowshipping with others who are like-minded on Sundays and during the week at Life Groups is just an added and beneficial bonus!
Pictured here is a team of Westminster high school students during Project Sweat 2019- a local construction mission trip in Rock Hill that Jim had the honor to lead.
The Palmer Home campus was damaged by hail in 2012. After the high deductible for the ministry, only enough money was left to purchase materials for the re-roofing of the buildings on campus. Jim, through Westminster Church, led a volunteer crew made of up church members and some of his regular subcontractors to re-roof The Brotherhood Cottage- a roof that was 77.5 SQ (about three times the size of an average residential roof)!